Just another WordPress.com site
Category Archives: Digital Fabrication
Via Scoop.it – Digital Fabrication – teaching using new technology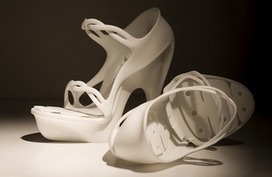 Peter Marsh writing in the FT about the potential of 3d printing:
The techniques of (of additive manufacturing) also potentially level the playing field for those who missed out in earlier periods of manufacturing development. Professor Brent Stucker of the University of Louisville in Kentucky says one of the most significant effects will be a re­duction in the amount of conventional industrial infrastructure – machine tools, testing equipment and related factory hardware – that companies and countries require if they are to be considered serious industrial players. via Dedicated Follower
"It will make it easier for nations in the early stages of industrial development – such as in Africa – to leapfrog the conventional route towards building up production capabilities and make a valid contribution to global manufacturing much earlier than would have been regarded possible," says Prof Stucker.
Such opportunities should also be open to smart individuals, says Prof Stucker. Although the competitive advantages of large and well organised global manufacturers will remain, the new ideas will usher in a return to prominence of the artisan production worker – a breed that in most rich nations has become almost extinct since the demise of the blacksmith. (…)
Autodesk released the Beta of their 123D Catch 3D scanning software. I figured I'd take it for a spin. It's supposed to leverage the "power and speed of cloud computing" by taking a number of pictures shot around an object, uploading (to the cloud!) and processing into a 3D mesh.
Autodesk 123D – Learn 123D Catch.
Via Scoop.it – Digital Fabrication – teaching using new technology


Engineers and designers have been using 3D printers for more than a decade, but mostly to make prototypes quickly and cheaply before they embark on the expensive business of tooling up a factory to produce the real thing. As 3D printers have become more capable and able to work with a broader range of materials, including production-grade plastics and metals, the machines are increasingly being used to make final products too. More than 20% of the output of 3D printers is now final products rather than prototypes, according to Terry Wohlers, who runs a research firm specialising in the field. He predicts that this will rise to 50% by 2020.
Via www.economist.com
A RecycleBot is a waste plastic extruder – that can take household polymer waste and turn it into valuable 3-D printer feedstock.
Via Scoop.it – Digital Fabrication – teaching using new technology


Concrete Printing Process developed at Loughborough University in the UK is capable of producing building components with a degree of customisation that has …
Via www.youtube.com
Via Scoop.it – Digital Fabrication – teaching using new technology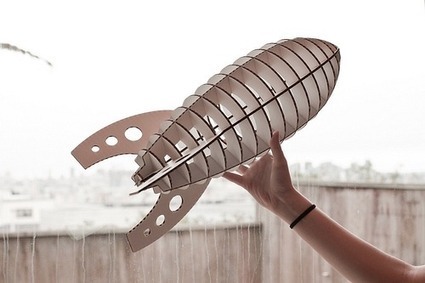 When President Obama delivered his State of the Union speech in January 2011, he spoke of the importance of science and technology research and education to the U.S. — …
Via www.hackeducation.com
Via Scoop.it – Digital Fabrication – teaching using new technology


Rapid prototyping is still the domain of nerds, but it's just a matter of time before 3D printers become mass consumer products. With its Kiosk project, Antwerp-based design studio Unfold explores a future scenario in which …
Via popupcity.net
Via Scoop.it – Digital Fabrication – teaching using new technology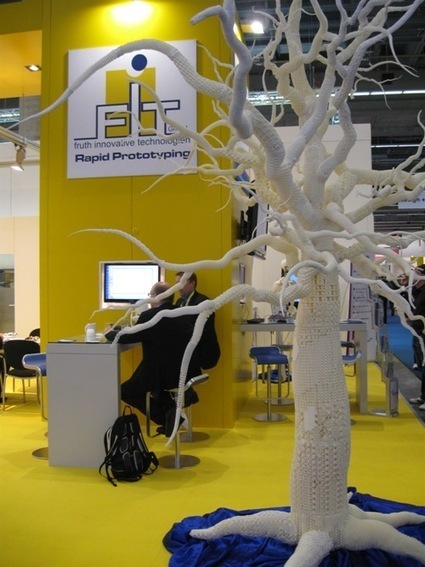 Here are scenes from a major trade show showcasing additive manufacturing. (RT @netfabb: In the press, again. From 3D to Tree-D Printing?
Via www.mmsonline.com
Via Scoop.it – Digital Fabrication Teaching using new technology


Reviews and discussions about new and innovative technologies for Parkville researchers.
Via blogs.unimelb.edu.au