Just another WordPress.com site
Category Archives: 3D Printing
Via Scoop.it – Digital Fabrication – teaching using new technology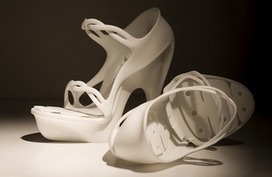 Peter Marsh writing in the FT about the potential of 3d printing:
The techniques of (of additive manufacturing) also potentially level the playing field for those who missed out in earlier periods of manufacturing development. Professor Brent Stucker of the University of Louisville in Kentucky says one of the most significant effects will be a re­duction in the amount of conventional industrial infrastructure – machine tools, testing equipment and related factory hardware – that companies and countries require if they are to be considered serious industrial players. via Dedicated Follower
"It will make it easier for nations in the early stages of industrial development – such as in Africa – to leapfrog the conventional route towards building up production capabilities and make a valid contribution to global manufacturing much earlier than would have been regarded possible," says Prof Stucker.
Such opportunities should also be open to smart individuals, says Prof Stucker. Although the competitive advantages of large and well organised global manufacturers will remain, the new ideas will usher in a return to prominence of the artisan production worker – a breed that in most rich nations has become almost extinct since the demise of the blacksmith. (…)
Autodesk released the Beta of their 123D Catch 3D scanning software. I figured I'd take it for a spin. It's supposed to leverage the "power and speed of cloud computing" by taking a number of pictures shot around an object, uploading (to the cloud!) and processing into a 3D mesh.
Autodesk 123D – Learn 123D Catch.
A RecycleBot is a waste plastic extruder – that can take household polymer waste and turn it into valuable 3-D printer feedstock.
Via Scoop.it – Digital Fabrication – teaching using new technology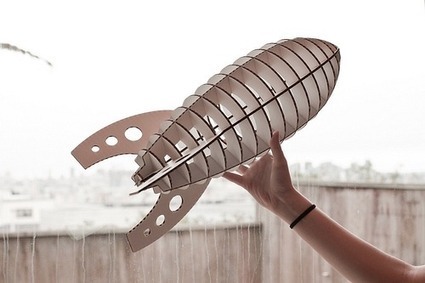 When President Obama delivered his State of the Union speech in January 2011, he spoke of the importance of science and technology research and education to the U.S. — …
Via www.hackeducation.com
Via Scoop.it – Digital Fabrication – teaching using new technology


Rapid prototyping is still the domain of nerds, but it's just a matter of time before 3D printers become mass consumer products. With its Kiosk project, Antwerp-based design studio Unfold explores a future scenario in which …
Via popupcity.net
Via Scoop.it – Digital Fabrication – teaching using new technology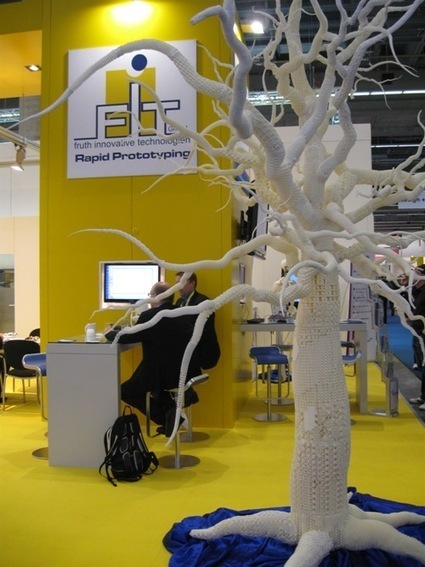 Here are scenes from a major trade show showcasing additive manufacturing. (RT @netfabb: In the press, again. From 3D to Tree-D Printing?
Via www.mmsonline.com
Via Scoop.it – Digital Fabrication Teaching using new technology


Reviews and discussions about new and innovative technologies for Parkville researchers.
Via blogs.unimelb.edu.au
Via Scoop.it – Digital Fabrication Teaching using new technology


EUROMOLD, a big manufacturing trade fair held in Frankfurt from November 29th to December 2nd, was—as might be expected—full of machines and robots demonstrating their ability to cut, bend, weld and bash (3D printing or…
Via www.economist.com
"If you make what you want exactly as you want it to be, those things will be of higher value to you than the mass produced crap that dominates our world. With 3D printing you can make something that fits your body precisely, or a gift that fits the occasion precisely. You can make something for one person, you. This is where the true promise of 3D printing lies, to let us escape mass production and make the things that we really want. 3D printing closes the resolution gap between the imagination and reality. It is a wish fulfillment technology. It is our hope that by closing the gap between kids' imaginations and the things they can make they will partially lose interest in mass produced items and they will help push back mass production."
—Joris Peels, October 2011
Origo's 3D Printer Could Be The Last Toy Your Ten Year Old Will Ever Need | Singularity Hub.